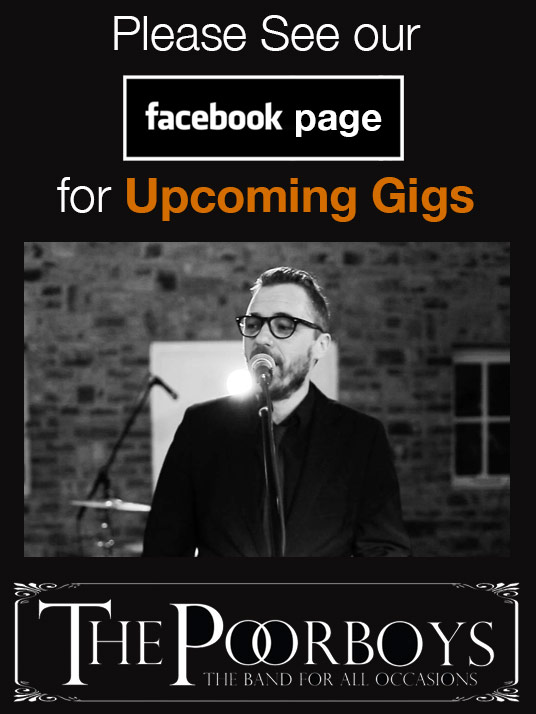 No shows booked at the moment.
This list shows only public gigs and are subject to change. We ask if you want to view the band that you please contact us by text ,phone (087 645 6098) or email (info@thepoorboys.ie) within 48hrs of the gig to confirm show is on.
Private gigs (weddings, corporate, etc.)are not listed here.